New Member Offers
ONLY ONE OF THE BELOW SPECIAL OFFERS CAN BE USED PER PERSON.
SPECIAL OFFERS AVAILABLE TO THOSE WHO HAVE NEVER PURCHASED ANY EDGE FITNESS SERVICES PREVIOUSLY.
A . 6 Hour Private Personal Training Session Package – Only $295
(Regularly $354 – SAVE $60)
Starter Pack Includes: 6 One-on-One Customized Training Sessions, Nutritional Guidance, Starting Measurements & Body Fat Analysis, Customized Cardio Workout Program To Pair With Customized Personal Training Program, Worksheets Of All Workouts Completed Provided To Client ThroughoutThe Program.
*USE COUPON CODE: PTSTART

B. Boot Camp 10-Pack – Only $100
(Regularly $125 – SAVE $25)
Trial Includes: Boot Camps Lead By Certified Fitness Professionals. Use the 10 sessions as you go over a three month period of time.
*USE COUPON CODE: NEWBIE10

C. Boot Camp 1-Month UNLIMITED Membership NO AUTO RENEW CONTRACT – Only $80
(Regularly $115 – SAVE $35)
This membership requires NO auto renew contract and includes: Boot Camps Lead By Certified Fitness Professionals. Attend as many classes as you want within a one-month period of time.
*USE COUPON CODE: NEWBIE1MONTH

D. 4-Week Customized Clean Eating Nutrition Program – Only $325
(Regularly $375 – SAVE $50)
Includes*: 4 Weeks of Customized Nutrition/Meal Planning & Education, Starting/Ending/Weekly Measurements & Check-Ins For Accountability In Following Program, Weekly Meal Plan Updates, Workout Programming Guide, Clean Eating Recipes & Healthy Cooking 101 Tips.
*This is not a yo-yo quick fix diet. It is a well-rounded nutrition program that you will not only educate and teach you how to eat healthfully without dieting, but you will also be able to follow this program on your own (upon completion of the program) for the rest of your life to the continue to get the results you are looking for!
*USE COUPON CODE: EATCLEAN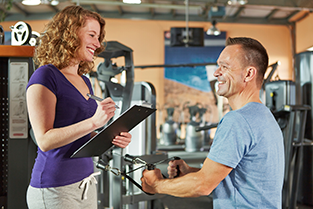 Join the Edge Fitness Team Today!