Nutrition Program

Customized & Guided 8-Week Clean Eating Nutrition Program
Whether you are trying to lose weight, lean-up, gain muscle, improve your overall fitness level, exercise alone will usually not get you the results you are looking for. The missing part of the equation which many people struggle with the most is nutrition. The fact is you can't out train a malfunctioning diet!
Without a proper diet, transforming your body can be difficult and take much longer than you would like. With so many gimmick and money making diets and exercise programs out there, it is hard to figure out what is truly healthy for the body and what program will get you the results you want without causing long-term damage to your body and your metabolism.
It is important to become educated about how foods react in the body, which foods will provide you with the proper nutrients to reach your goal, how much you should be eating, what your portion sizes of foods should look like, how often to eat, and what each meal you consume should be made up of. Our nutrition program will help you learn and understand all of this!
At the end of the eight week program, you will have a plan that you can follow for a lifetime and that will get you the results you are looking for. Not only that, you will be educated on how to eat clean, learn conscious and controlled eating habits, have a better understanding on how to feed the body with the best fuel possible, and your body will look, feel, and perform so much better even after just the first few weeks on this nutrition program.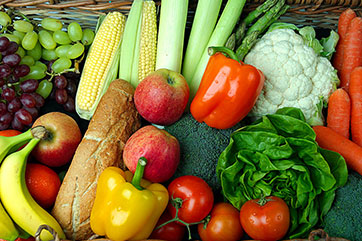 For only $375, the program includes:
8 weeks of nutrition programming, education, accountability, & guidance
Starting measurements followed by two weekly & three bi-weekly accountability check-in meetings that also include full body measurements & body fat analysis
Weekly updates/changes to nutrition program based on changes in the body
Whole foods/clean eating recipes to use during the program that taste good and fit with the program
Time efficient cooking tips & tricks
Weekly meal plan food prep guidance and education
Macronutrients education and calculation for use in the future on your own