About

Meet The Owner & Master Trainer – Amanda Price-Salazar
As a child and young adult, Amanda dealt with obesity weighing in at 280 lbs., low energy, depression, eating disorders, and exercise addiction. She needed help.
She found that help through a personal trainer, nutritionist, and involvement in a variety of local sports groups and athletic club fitness classes. She continued on this path by educating herself in the areas of nutrition, weight management, athletic/sports fitness training, injury recovery training, and safe exercise techniques – she finally made the change to becoming a healthier and happier person.
Today, she is a certified personal trainer, nutrition advisor & coach, motivational speaker, and owner of Edge Fitness. Knowing the importance of proper exercise and nutrition habits, Amanda shares her knowledge, motivation, experience and skills, promoting life-long healthy lifestyles.
In August 2006, a motorcycle accident added a new dimension to Amanda's life. Faced with a broken back, hip, and pelvis, she was determined to recover and stay in shape. Working diligently with a physical therapist for several years while continuing to follow her own self-designed workout program, she gradually grew back to being in shape and even stronger than before the accident.
Amanda's exuberance for life plus her new found insight and knowledge regarding physical injuries and recovery has aided her to better support her clients as they strive toward achieving their own health and fitness goals.
Certifications
Saint Martin's University – Degree in Business Administration
California University – Master of Science – Exercise Science and Health Promotion
ACE Certified Personal Trainer
Les Mills Certified Fitness Trainer
BOSU Certified Trainer
TRX Certified Trainer
Winning Sports Nutritionist
Youth Fitness Training Specialist
Weight Management Programming
Athletic Fitness: Strength and Conditioning
Exercise for Special Populations: Chronic Knee Pain Management
Nutrition for Special Populations: Nutrient Timing
Understanding Myofascial Release
Exercise for Chronic Diseases: Modifications for Low Back Disorders
High Intensity Interval Training Programming
Body Sculpting for Boot Camp
Advanced Strength and Conditioning Drills
Action Plan Programming for Menopause
YMCA of the USA Personal Trainer
YMCA of the USA Strength Training Instructor
Behind the Scenes Fitness Cardio Athletic Kickbox Instructor
YMCA of the USA Personal Trainer
YMCA of the USA Strength Training Instructor
Behind the Scenes Fitness Cardio Athletic Kickbox Instructor
Qualifications
Owner, Edge Fitness, 2003-Present
24 years experience as Personal Trainer/Fitness Instructor in Thurston County
Thrive Community Fitness, Personal Trainer, 2009 – 2011
SoundBody Fitness, General Manager/Personal Trainer 2005 – 2007
South Puget Sound Community College Physical Education Faculty Member, 2003-2005
Saint Martin's University Faculty, Staff, and Student Fitness Coordinator, 1998-2001
American Heart Association – Adult CPR/First Aid/AED
OUR EDGE FITNESS TRAINING TEAM
Paula Gayson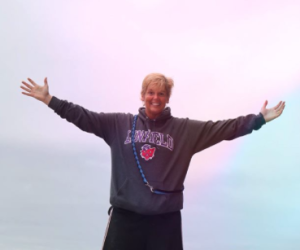 Edge Fitness is excited to welcome Paula to our Group Training/Boot Camp class training staff! Paula received her personal training certification a little over three years ago, but she is not new to the fitness industry. In fact, she has been involved in physical activity/fitness in one way or another for most of her life!
She earned her BS in physical education and athletic training from Linfield College. In addition, she earned her MS in Education as well. Paula taught PE and coached volleyball and basketball for ten years prior to moving into school administration. Three years ago, in an effort to stay active and healthy, Paula started taking Cross-training/Boot Camp classes and fell in love with this type of fitness training and workouts. She is a motivated, enthusiastic, and fun individual who decided she wanted to share her love of fitness and group training classes with others. Paula is an ACE certified personal trainer and certified with the American Red Cross in child/adult first-aid and CPR/AED.
Victoria Reyes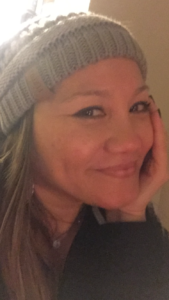 Ryan grew up in a military family and moved to Washington once his parents got out of the military. He was always an active person, playing football as a child, he ran track and trained with the cross-country runners before practice. Ryan has been center stage for a fitness competition, competed in mud runs and Spartan races, and participates in a least one 5k yearly. He attended school for business administration, but had a desire for something more. So, he started investing in his favorite passion, fitness. Over the years, Ryan has constantly developed his skills and abilities as a personal trainer and is always striving to learn more and provide more to his clients. Ryan was previously a personal trainer at Olympia's 24 Hour Fitness for almost 9 years. He has worked and helped coach clients who's needs varied from rebuilding balance and movement from a amputation surgery, all the way to conditioning professional athletes for the demand of their season. Ryan likes to provide nutritional support and guidance to help his clients achieve their fitness goals as well. He is passionate about helping everyone reach their fitness and personal life goals. He also enjoys riding motorcycles, being outdoors, snowboarding, and spending time with his family and friends. Ryan is a Certified Personal Trainer through NCSF/NFPT, a Boot Camp certified instructor, Kettlebell level 1 certified, and High Intensity Interval Training certified.