We are giving YOU $250 of services FREE!
*Get 3 months UNLIMITED Fitness Boot Camp Classes

AND

3 months of "Clean-Eating for Fat-Loss" nutrition meal plan programming including all recipes for ONLY $299!
(Program Regularly $550.

YOU SAVE $250 –
Offer for participants NEW to Edge Fitness AND/OR to those who have not held a membership of any kind in the last 12 months.

Our classes are suited for beginners, fitness enthusiasts, workout warriors, those needing modifications while working through injury recovery, and even those just wanting to get back to working out like they use to!)

TIRED OF PUTTING IN THE WORK AND NOT SEEING RESULTS?
Why continue to do the same thing and expect a different result, that's insanity!
Like other box gyms and private studios offering deals on social media, we could guarantee you (regardless of your shape and size) that you will be in fitness model bikini shape for summer in just 28 days….but that would be a flat out lie!
YOUR TIME IS NOW.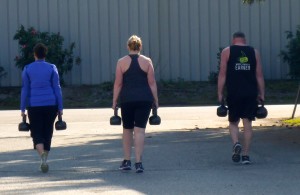 We believe in truths and take a realistic no-gimmicks approach to health and fitness. We do guarantee that if you follow our nutrition plan and attend our training classes, you will decrease body-fat, lose weight, fit in your clothes better, develop a more lean overall look, feel more confident, become stronger, more fit, and feel empowered!
IT IS TIME FOR YOU TO CHANGE IT UP.
Dial in your nutrition the right way and shock your body into getting back into great shape with our outstanding and constantly changing workouts that are customized to GET RESULTS – we promise, you will see the difference!
Our program helps you develop the healthy habits you have been needing and assists you in making them consistent. Changing your body for the better and maintaining those changes is all about a lifestyle change and it takes at least three months to get a good start! Change things up with our fun results-driven fitness boot camps and a nutrition program that doesn't make you feel like you are on a diet at all!
LET US BE THE ONES TO KICKSTART YOU ON YOUR JOURNEY TO BETTER HEALTH AND HAPPINESS!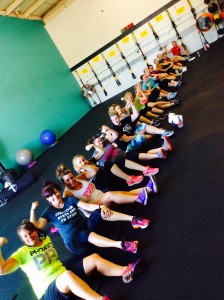 Join us. No regrets. A small health investment for a happier and healthier lifelong ending is worth it!
If you are ready to finally invest in yourself, let's do this!
Sign-up TODAY! Offer expires 6/26/18.