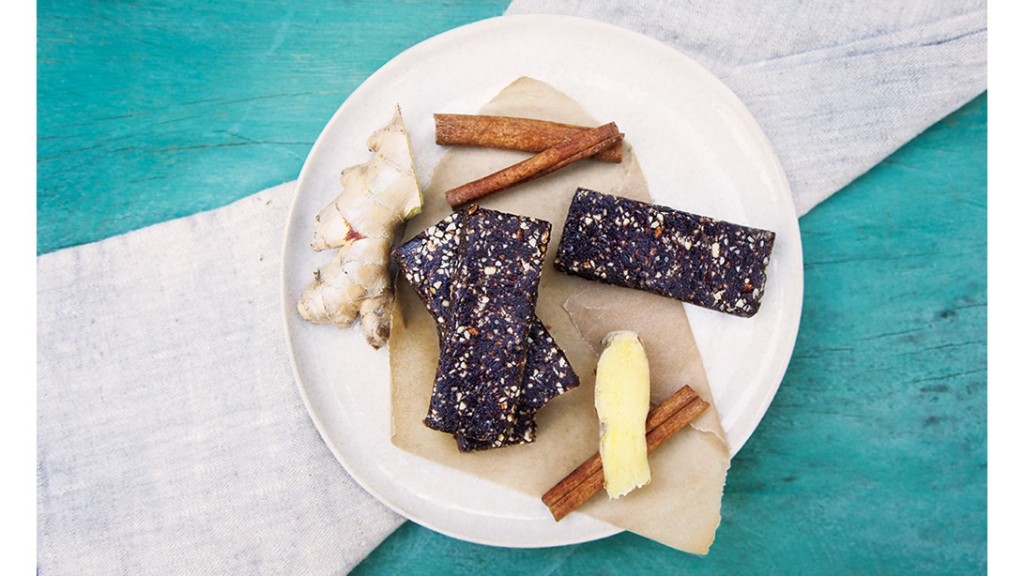 Ingredients:
3/4 cup raw almonds
3/4 cup (about 11-12 large) pitted medjool dates
1/4 cup dried apricots
3 tbsp acai powder, such as Navitas Naturals
2 tbsp black raisins
1/2 tsp ginger powder
1/2 tsp ground cinnamon
1/4 tsp vanilla extract
1 pinch of salt (optional)
Directions:
1. Mix all of the ingredients together in a food processor just until a sticky dough has formed (allow some almonds to remain coarsly chopped).
2. Spread a sheet of plastic wrap on a cutting board and place the dough on top. Using your hands, press and form a 1-inch-thick rectangle. Wrap and put in the freezer for 30 minutes, then cut into rectangles.
3. Serve cold or at room temperature. Makes 10 bars.
Per serving
Calories: 169
Fat: 6g
Saturated Fat: 0.4g
Carbs: 30g
Fiber: 4g
Protein: 3g